JumpJump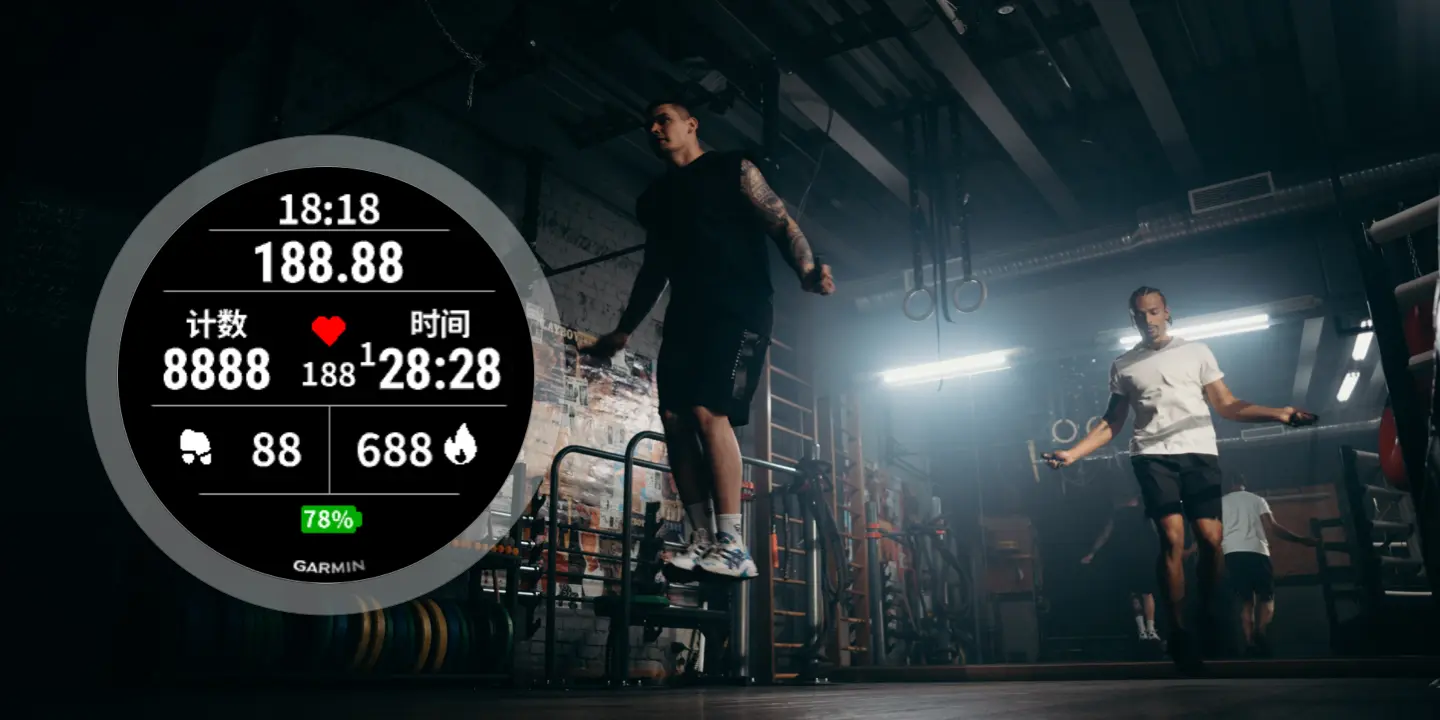 Functions​
JumpJump is an app used to record jumping rope for you. It is definitely free and it will remain so. The UI is compact and data rich, focusing on the key fields in jumping rope. Currently, the data fields displayed are:
System Clock
Activity Time(The time elapsed since your activity started)
Jump repeats
Average Speed(The average speed across the whole activity)
Instant Speed(The moving average for the last 5 seconds)
Energy expenditure
Heart Rate & Zone
Interruptions
Battery
JumpJump offers some customizable menus. You can change the mode,delayed start time etc. For more information, please consult Menus。
When an activity is terminated, some related Connect IQ fields like total, speed ,calories burnt etc. will be recorded in a FIT file generated by Garmin. Later you can check them in Garmin Connect Mobile.
JumpJump Pro was launched. Check this part for a comparison. JumpJump Comparison
Screenshots​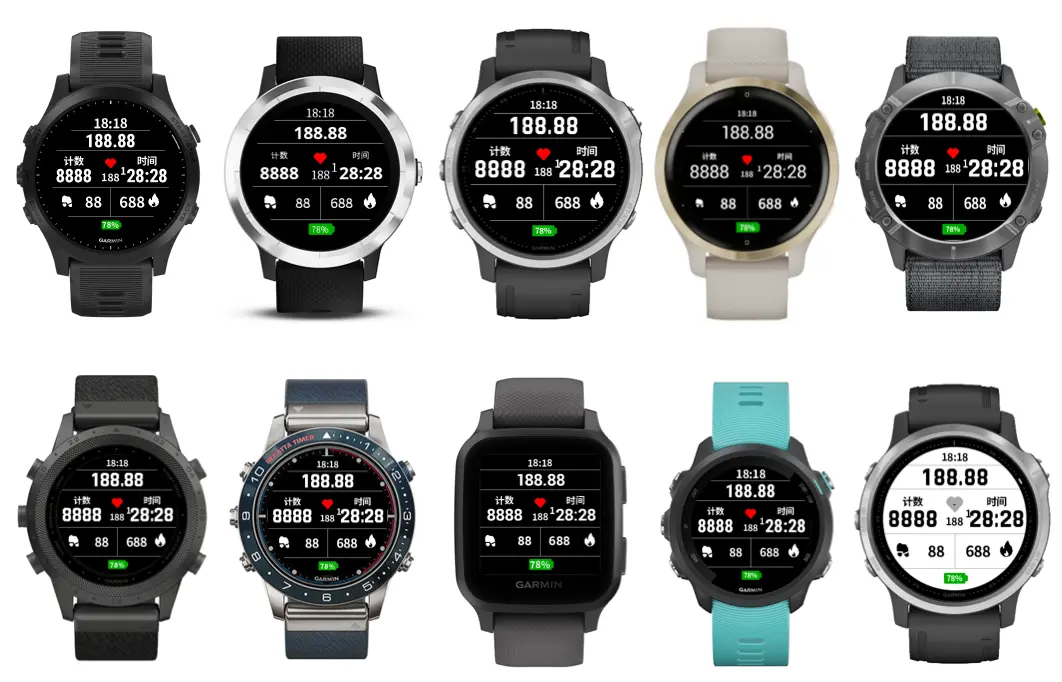 FAQ​
How to Install JumpJump?​
How to start JumpJump after installation?​
JumpJump is an application. Just like the embedded apps run, bicycle, you will see this app in the bottom of the activity list after pressing START/STOP button.
How to change time format 12-hour/24-hour?​
The time format follows your system settings. You are able to change it in System-Time-Format.
How to modify app settings?​
JumpJump has two types of settings.
One is Connect IQ app settings, which could be found in the homepage of JumpJump in Connect IQ Store.
The other is in your watch. For the devices with 5 buttons, please start JumpJump in watch and long press the UP button. For those with touch screens, start JumpJump and long press the screen. Then you will see the menu list, change the items as you like.
How to feedback?​
You can click contact us on the top menubar(Email suggested).
Can you make it compatible with Instinct2?​
Sorry, nope. Instinct2 has a semi-octagon screen which is quite different from round screens。 It needs a lot of additional work.
How to know if my device is supported​
Please check the Compatible Devices first. If your device is in the list, which means it is supported, vice versa.
Found a bug?​
Installation​
Click the address on the top to the download page. Or you can just search JumpJump in your Connect IQ Store.

If you have more than 1 devices, Connect IQ will ask which device you want download to。
Select your target device and confirm。

After installation, press Start/Stop, JumpJump will display in the activity list.
Choose JumpJump, just start your activity.
Menus​
Mode​
JumpJump provides 3 modes Default(no goal), Time (as a goal) and Count(as a goal)。
Default:No Goal. Just jump at will.
Time:Set specific time as your goal. Stop at once when the goal reached.
Count:Set a specific number as your goal. Stop at once when the goal reached.
Delay Start​
There is a big difference between Jump rope and run, ie. our hands will be busy after a jump rope activity started. So before starting, I set a delay time for you, default is 3 seconds.
Languages Supported​
Simplified Chinese
English
Credit​